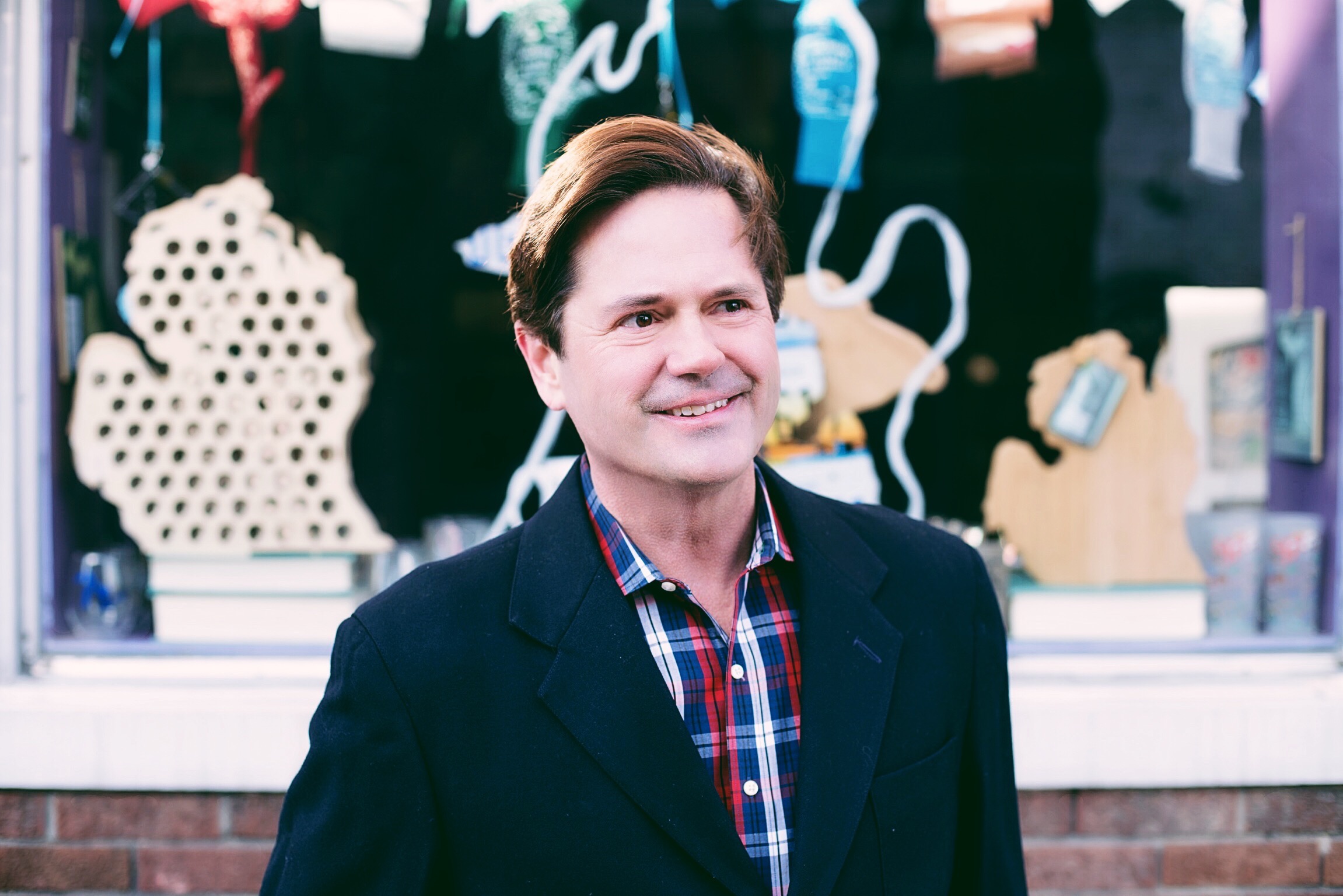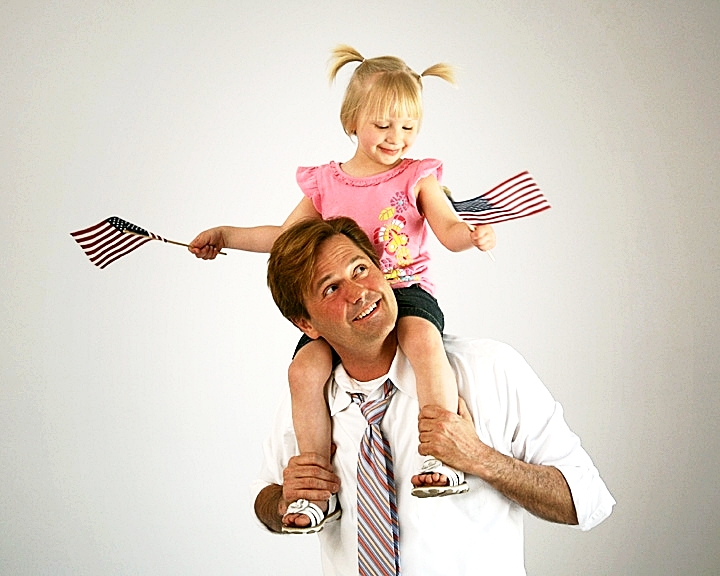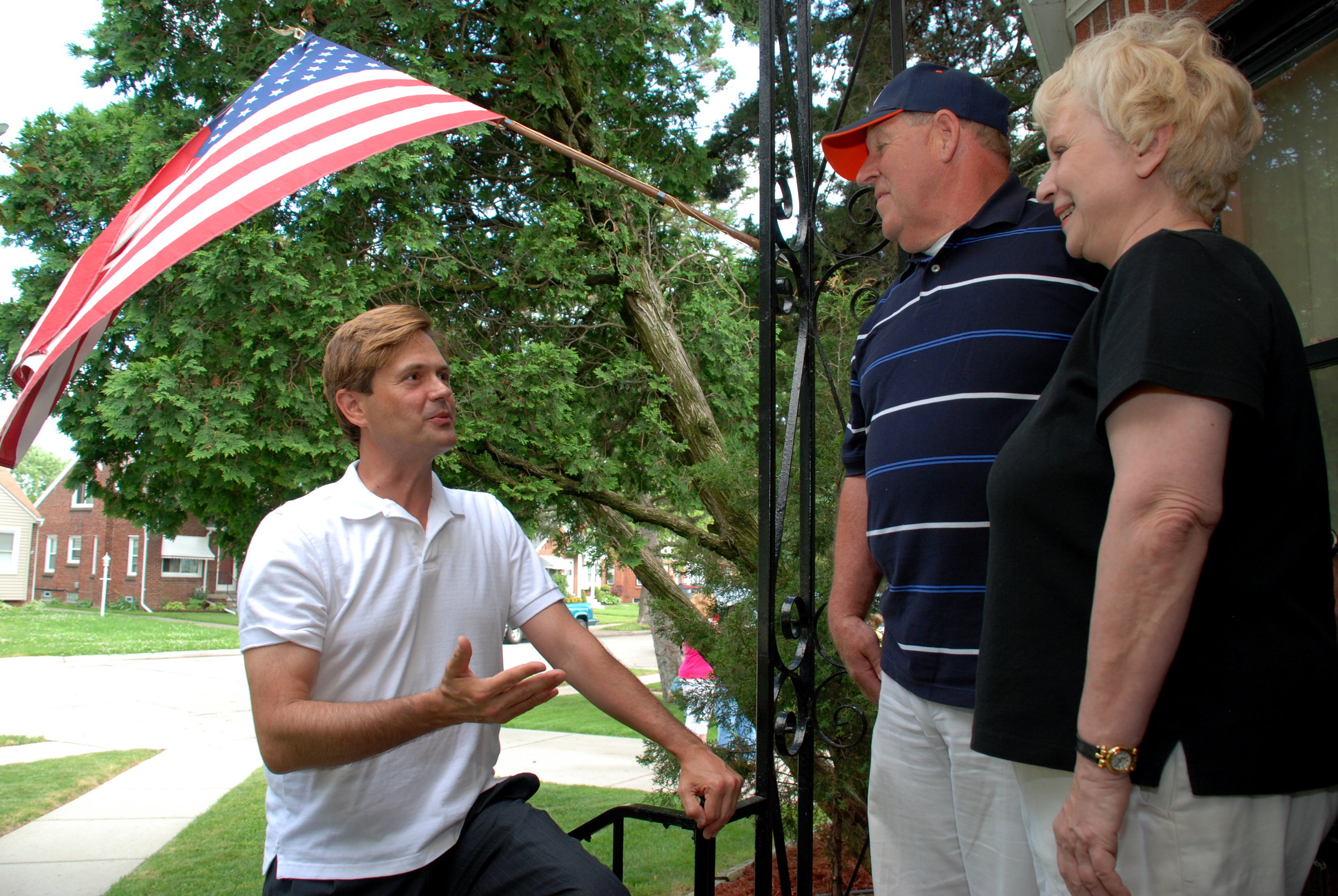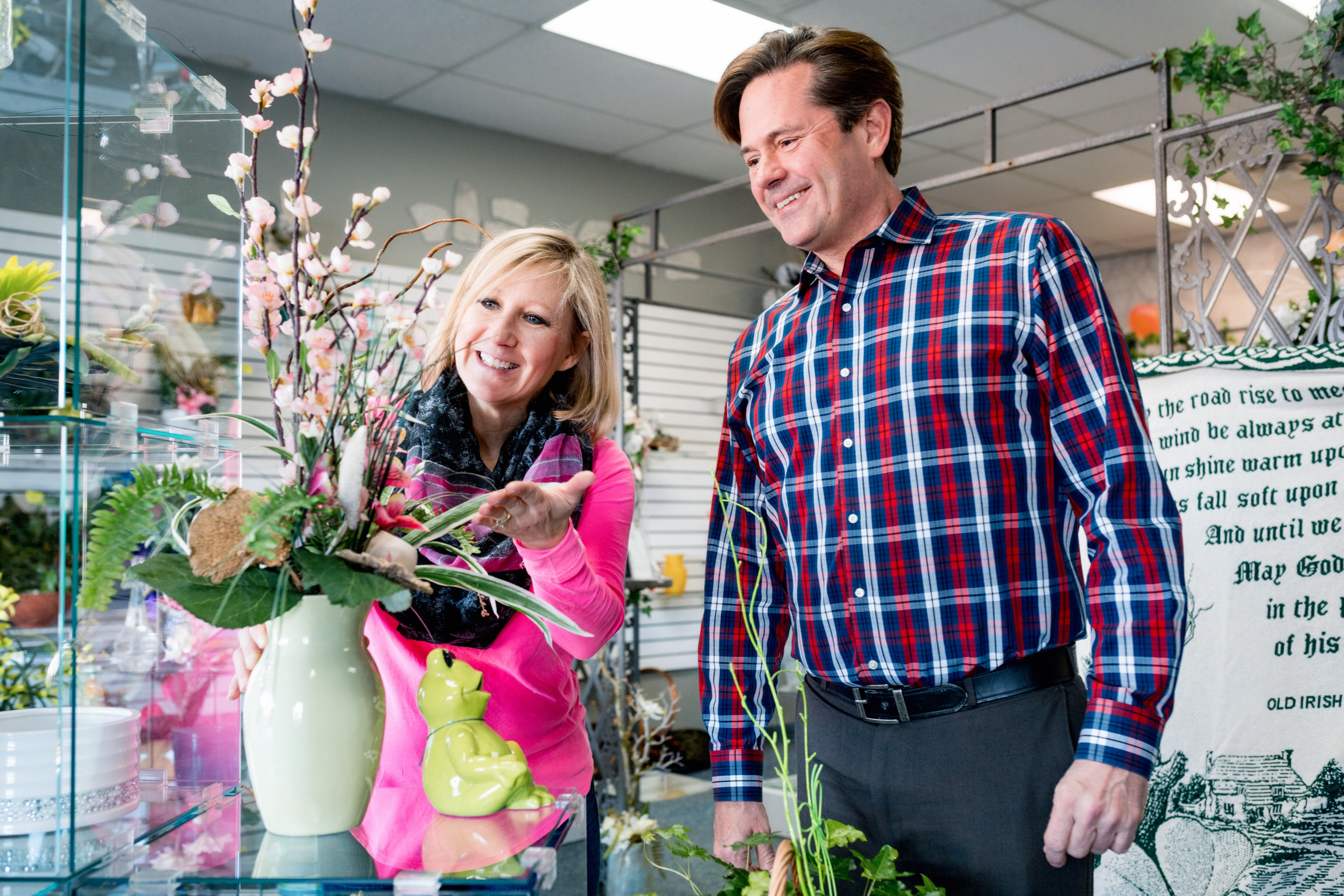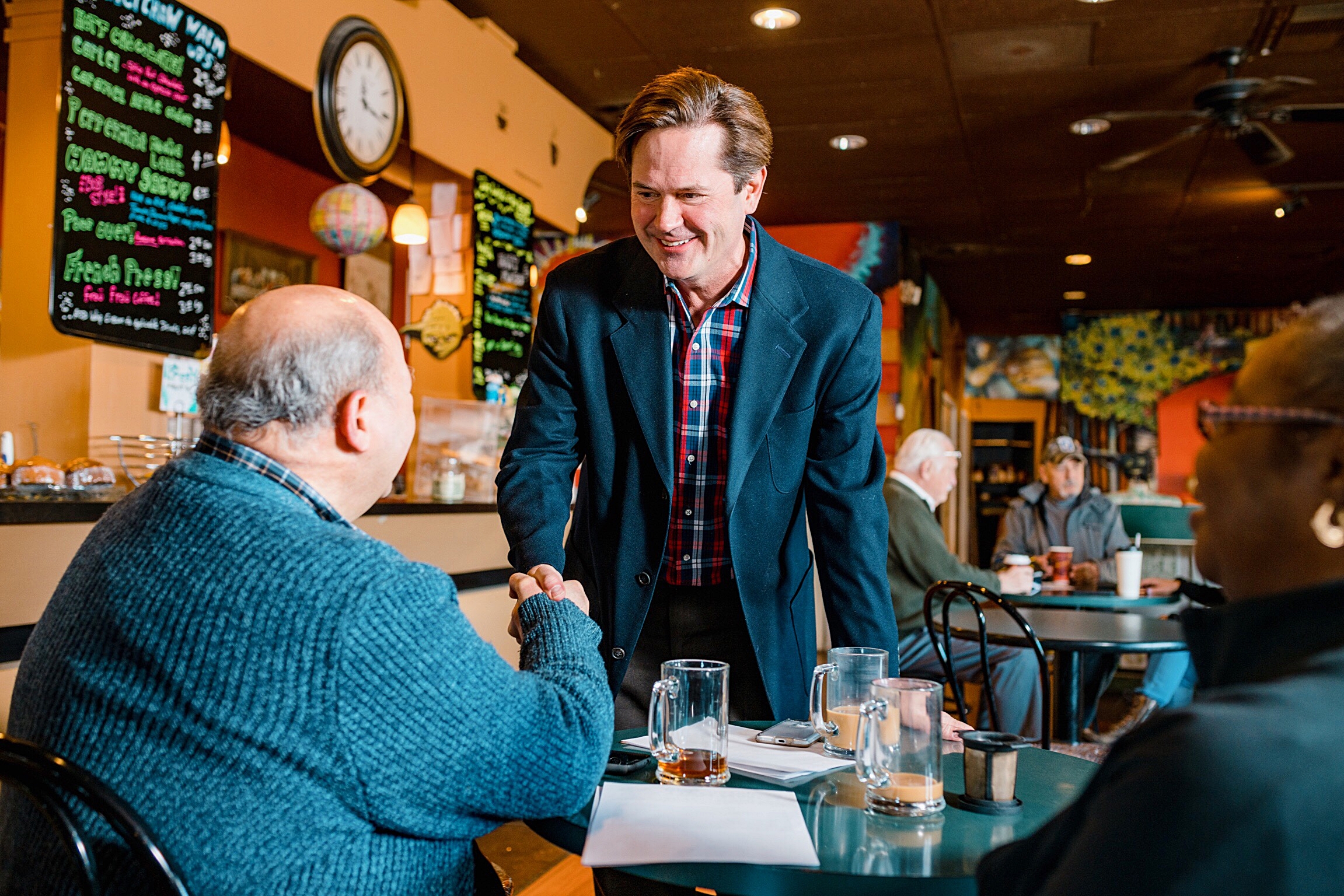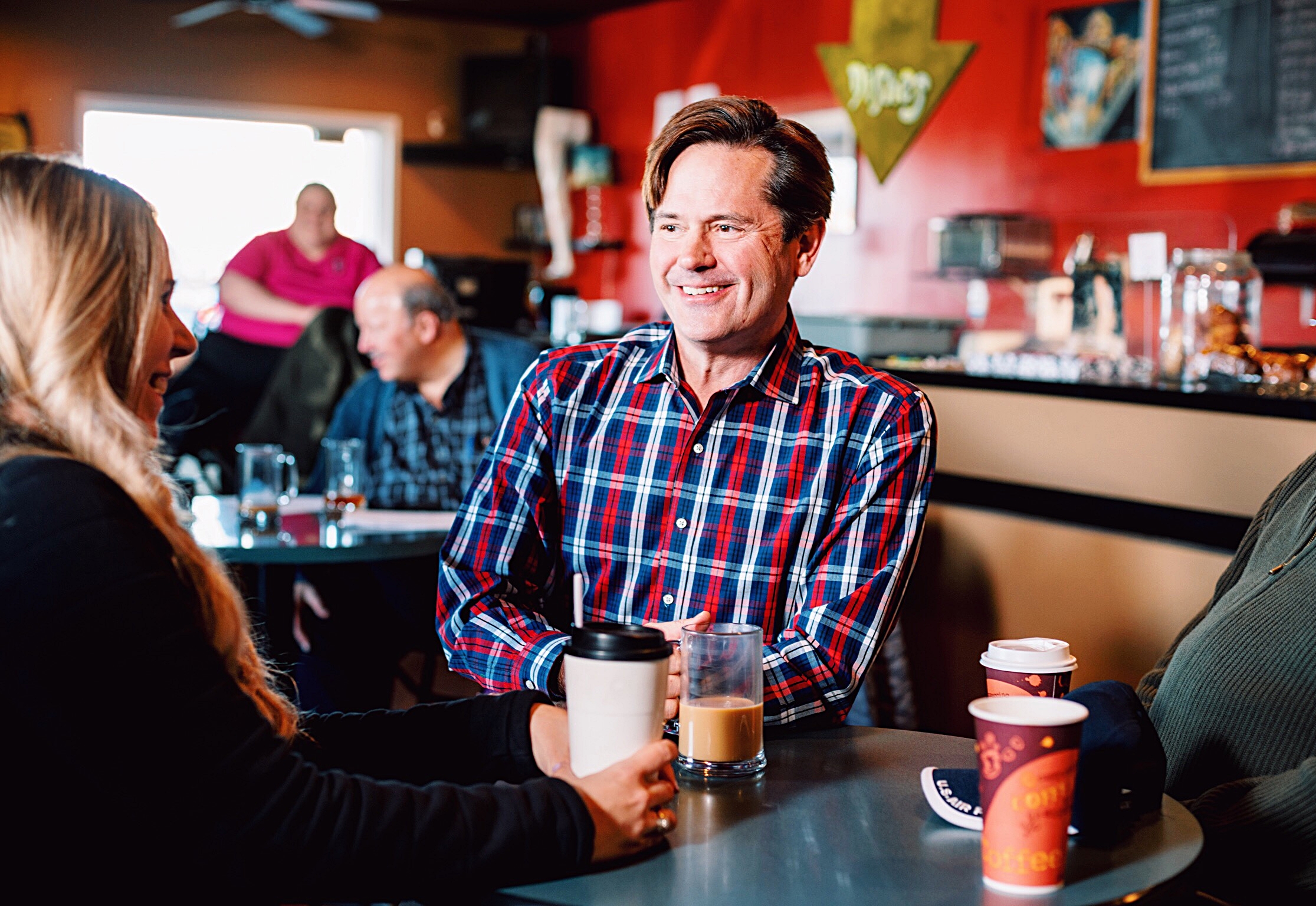 Steve Bieda was born and raised in Michigan. Steve was raised in Warren, went to public schools here, and graduated from Cousino High School.
His father and grandfather were autoworkers. His mother dedicated her life to her children, her community and her church.
Steve worked his way through college at Wayne State University at a local pet store and at General Motors. He earned his law degree from the University of Detroit Mercy School of Law. As an attorney, he helped seniors with estate planning and did volunteer legal work for for low-income people. Steve has been recognized as a statewide leader in securing justice for wrongfully convicted and incarcerated Michigan prisoners both as a lawyer and legislator.
In 2002, Steve won his first race for state Representative as a Democrat in a tough, Republican-held district. He quickly earned a reputation for being a tireless worker for Macomb County and middle-class families.
Steve has been a leader in holding politicians to high ethical standards, fighting against gerrymandering, and protecting and strengthening the right to vote. He has worked on bills strengthening labor unions, helping homeowners facing foreclosure, building on civil rights, securing justice, and beefing up consumer protections.
Steve voted against the 2004 measure banning same-sex marriage in Michigan, which caused pundits to rank him as one of the three most vulnerable members of the House. Steve proved the pundits wrong. He was the only one of the three re-elected that year. He won his last term in 2006.
In 2007, Steve finally convinced his colleagues to pass the landmark law requiring legal defense funds to disclose their donors after the Detroit Mayor Kwame Kilpatrick scandal. This was called the most important piece of Michigan ethics legislation in the last 20 years. Steve was term-limited from office in 2008.
In 2010, Steve won another hard-fought election and joined the state Senate. He has now served more than 13 years in the Michigan Legislature. Steve has personally sponsored and passed more than 50 bills and public acts, in addition to co-sponsoring hundreds of others, as he's served in both the majority and minority.
He was named the MIRS 2017 "Michigan Democrat of the Year" and has been praised for his ability to win Republicans over on progressive bills for criminal justice reform, ethics reform, animal rights, workers' rights and more.
As Macomb County Clerk, Steve will continue to fight for working people in the state of Michigan.
No candidate is better prepared to get things done and to restore honor and integrity to the Clerk's Office after the past two years of turmoil.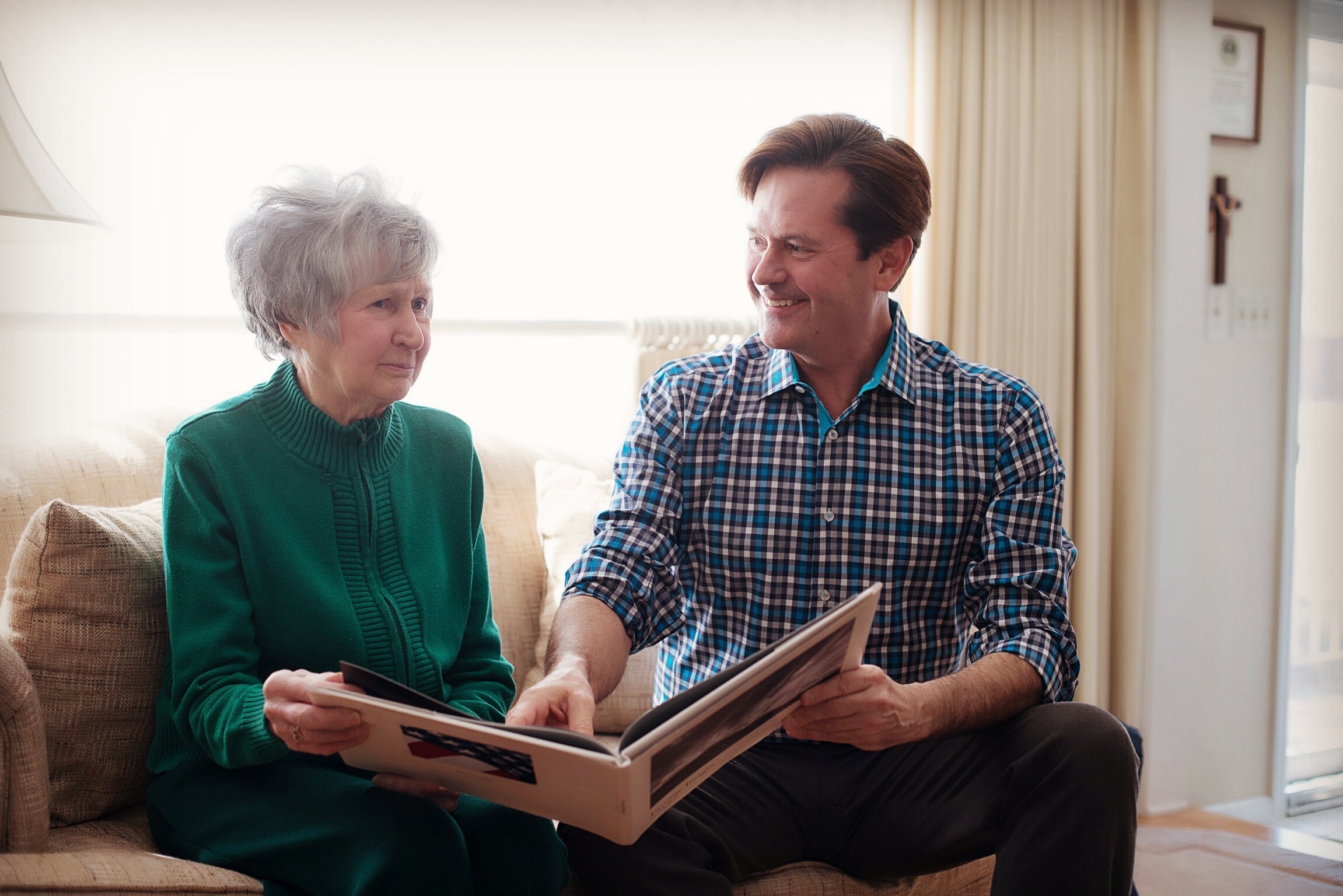 Let Me Tell You About Steven …
I just wanted to take a moment to share a bit about my son, Steven. At least, that's what I've always called him. But you probably just know him as Steve. So that's what I'll call him here.
My husband, Joe, worked in the auto industry, just like his father before him. We decided Warren was the place we wanted to raise our family. There were good schools, great neighbors and our wonderful church, St. Sylvester.
Now, I could tell you any number of funny and embarrassing stories about Steve. But like any mother, I'll keep those in the family.
We were so proud when Steve graduated from Cousino High School and got into Wayne State University. Steve was always a hard worker and never took anything for granted. To help pay tuition, he worked at a local pet store and as a security guard at General Motors.
Steve also worked his way through law school at the University of Detroit Mercy. He never wanted to leave Michigan and go work at a big corporate law firm. That's just not Steve.
Instead, he helped seniors with estate planning and volunteered his time fighting for justice for people wrongly convicted of crimes. Steve has always stood up for the underdog.
When he told me he was going to run for the State House in 2002, I wasn't surprised. He thinks of public service as a calling.
I've always thought that had something to do with the fact that he was born just 12 hours after President John F. Kennedy gave his inaugural address in 1961. Steve always took to heart JFK's call to "ask not what your country can do for you, but what you can do for your country."
Steve has served in the State House and State Senate for over 13 years now. And I think he's done a lot for Macomb County and for Michigan. He's always stood up for the innocent, for working people and labor unions, for public education, for the right to vote, and for our beautiful Great Lakes.
Now he's running for Macomb County Clerk and Register of Deeds. It's a job Steve was born to do. He is honest and ethical to a fault.
Steve loves talking to people about their concerns — going to events at senior centers and American Legion halls — and learning what he can do to make their lives better.
Steve understands that you need to earn people's trust to earn their vote. He knows that elected officials should be held to the highest standard. And if there's one thing people here know about Steve, it's that he's always on our side.
I'm so proud of Steve. I know he will restore trust and honor to the Macomb County Clerk's Office.
Steve has never let me down. And he will never let you down as Macomb County Clerk.